It's Wine Time at Country 105!
Shopping for wine can feel intimidating. How do you know the difference between a pinot grigio and a sauvignon blanc? What type of wine will go best with the meal you're cooking? Which bottles should be chilled?
With Market Wines, it can be easy!
Country 105 is teaming up with Market Wines to bring you Wine Time with Gregg & Megan.
Country 105's drive home host Gregg Reynolds will be joined by the face behind our social media and contests, Megan Benoit, on Instagram Live every Thursday to sample different wines and pair them with different foods and music. And if you miss the Live Stream, we'll be airing it again on Facebook every Friday!
_______________________________________________________________________________________________
This week, they'll be sampling a Catanga Frizzante. Tune in to find out what they'll be pairing it with.
Get ready for great wine, good food, and awesome music!
Wine Time is powered by our friends at Market Wines.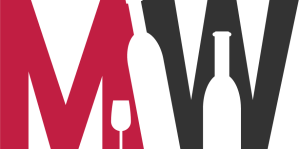 The much anticipated second location will be opening Friday, August 28th at the University District (just behind the Children's Hopsital). The same amazing wine, now in a brand new location! Come check it out!