Jubilations Junior presents Charlie and the Wonka Factory, on stage from September 4 to October 16.
It's a production written for kids, and a meal designed with kids in mind! Join us for a fun-filled morning of laughter, music and food!
We all know and love Jubilations Dinner Theatre, and now your kids can fall in love with Jubilations Junior! Enjoy a two-act musical comedy with a family friendly three-course meal.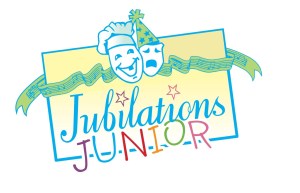 A NOTE FROM JUBILATIONS: 
To our valued guests:
After more than a year of restrictions and closures in the hospitality and entertainment industry we were overjoyed to once again welcome guests back to watch our shows and dine with us in recent months. However, in that time the Covid-19 pandemic has crept back into our lives with the number of active cases rising once again. This time the cases are primarily rising among people who have not been vaccinated against the virus. The safety of our guests and our staff is of paramount importance to us. It is for this reason that we have chosen to add our own vaccine mandate to the various guidelines put forth by the province of Alberta. As of September 20, 2021, all guests who wish to enter our facility will be required to show proof of full vaccination or produce documentation showing a negative result from a Covid-19 test performed within the previous 48 hours. In line with this new guest policy, our staff have also been informed that they too will be required to be fully vaccinated in order to enter our facility.
We truly believe in the Alberta Health Services vaccination program, and we want every guest who enters our facility to be safe, and take comfort knowing that all of those around them have been vaccinated against Covid-19 and thus the risk of transmission while attending one of our performances is exceedingly low.
Thank you for your time and enjoy the show!