Tune in February 1, 2 & 3 for the 20th annual Country 105 Caring for Kids Radiothon in support of the Alberta Children's Hospital! Join us for inspiring stories hope, help and healing from the very heart of the hospital – the kids and families. Funds raised support life-saving and life-changing care at hospital and make a world of difference for sick and injured children in our community.
To help us celebrate two decades of Radiothon, you can be part of a Million Dollar Match and have your donation DOUBLED up to $1 Million! That means you can make TWICE THE IMPACT for kids and families who need our help.
The Country 105 Caring for Kids Radiothon. It's a little bit country and a whole lotta love! 

Special thanks to our event sponsors: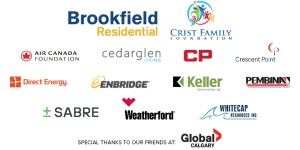 2023 Caring for Kids Radiothon Stories: